Product series Artemide: Cadmo
A steel panel screens and releases a soft indirect light upwards together with a diffused light along the vertical aperture of the lamp. Combination of halogen light sources, for indirect and diffused emission, with separate switching. Painted steel body lamp, with cover-base in painted inox-steel. With light intensity regulator.
Floor and wall versions in color combinations of white/white, black/white.
Cover-base in painted inox steel. Dual switching allows for independent operation of the two light sources with the indirect light being dimmable with the diffused source on/off only.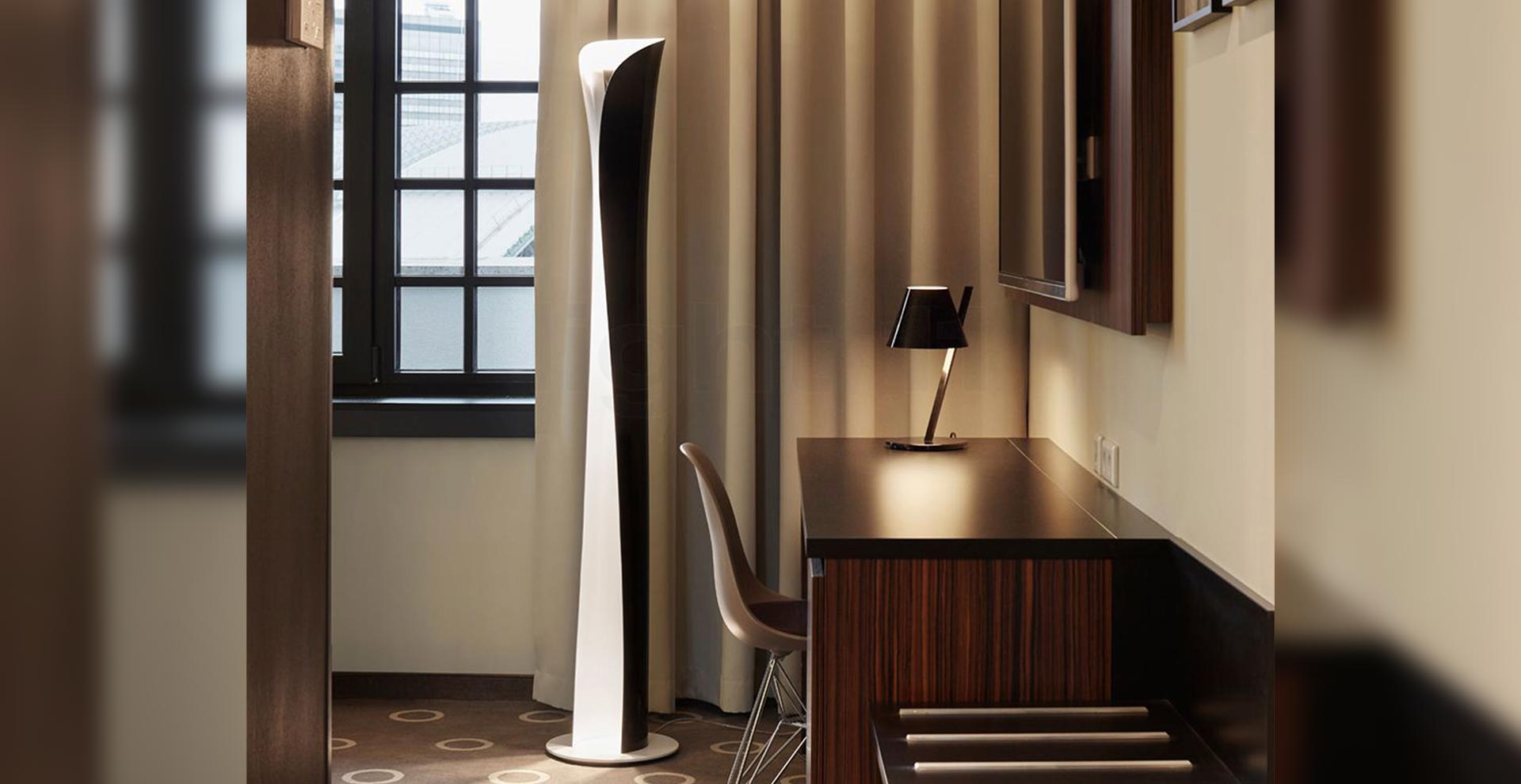 ---